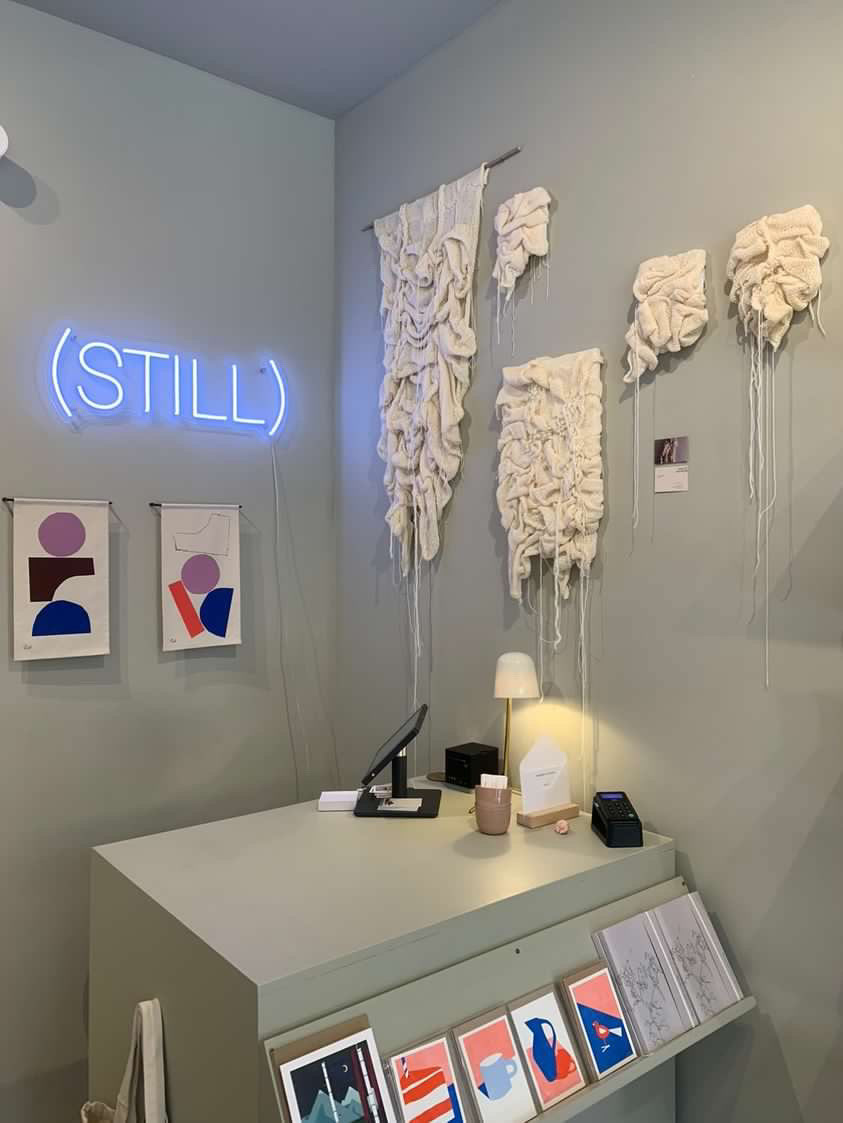 STILL - Ambacht in de stad
A unique store in the city centre of Utrecht. A place for artists from Utrecht. A few works from my series of Knitted Canvases is on view and for sale here. You can view them in my shop or request your own piece through the contact form.
Bedankt voor uw bericht, ik zal spoedig contact met u opnemen. Thank you for your message, I'll message you shortly.