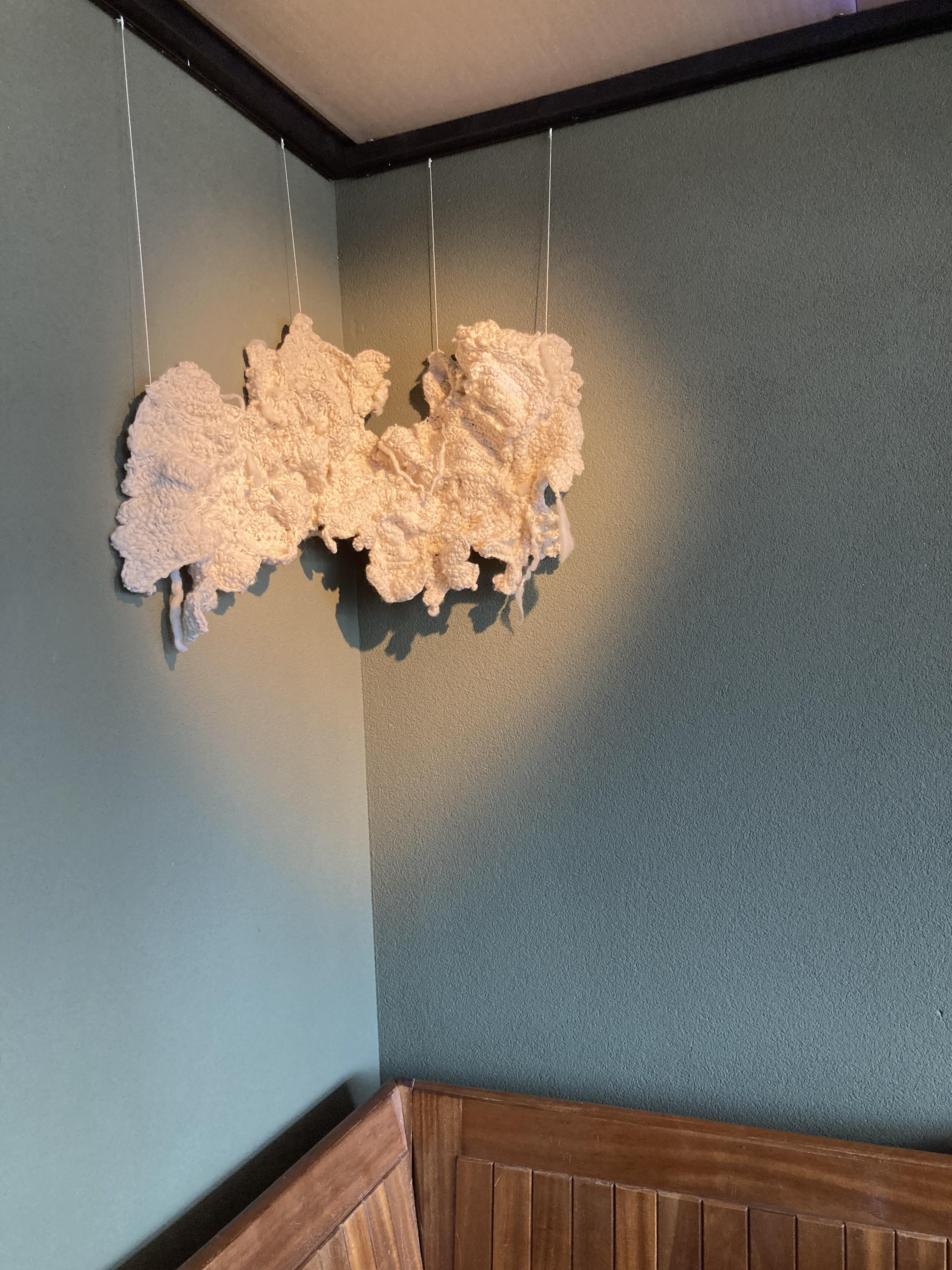 Another beautiful presentation at the Nijverheid. This time with pieces from my series 'Momenten'.

Spinning is like riding a bicycle, once your fingers know it. Then you will never forget. It's a feeling that stays in your fingers. A rhythm that your body knows. The spinning wheel starts to feel like an extension of the body. Together you enter into a rhythm. With the movement of your foot. And your fingers going up and down. You and the spinning wheel create together. Almost like a piece of music. Your fingers slide over the wool. A thread is formed. Thick, thin, sometimes straight and neat, sometimes uneven. 
An ode to the craft and intuition of the maker.