An artwork of mine, called 'Moment van Troost', was shown at PROVADA Amsterdam 2023. At the presentation of Achmea Real Estate. The presentation is a project of Five Spices. They asked me to design and create a work for the booth. After the real estate fair the artwork is going to one of the offices of Achmea Real Estate. 

About
PROVADA is known for the largest real estate fair in the Netherlands. With more than 200 exhibitors from the real estate sector - from project developers, investors, builders, architects to financiers, advisers, brokers and housing associations - and more than 70 municipalities, provinces and the central government, the public sector is well represented at this real estate fair where the public-private connection is central to the programming.

Source Text: PROVADA NL

Photography and Design: Five Spices
A closer look at the artwork show. Hand knitted with deadstock yarn, a wool/cotton mix.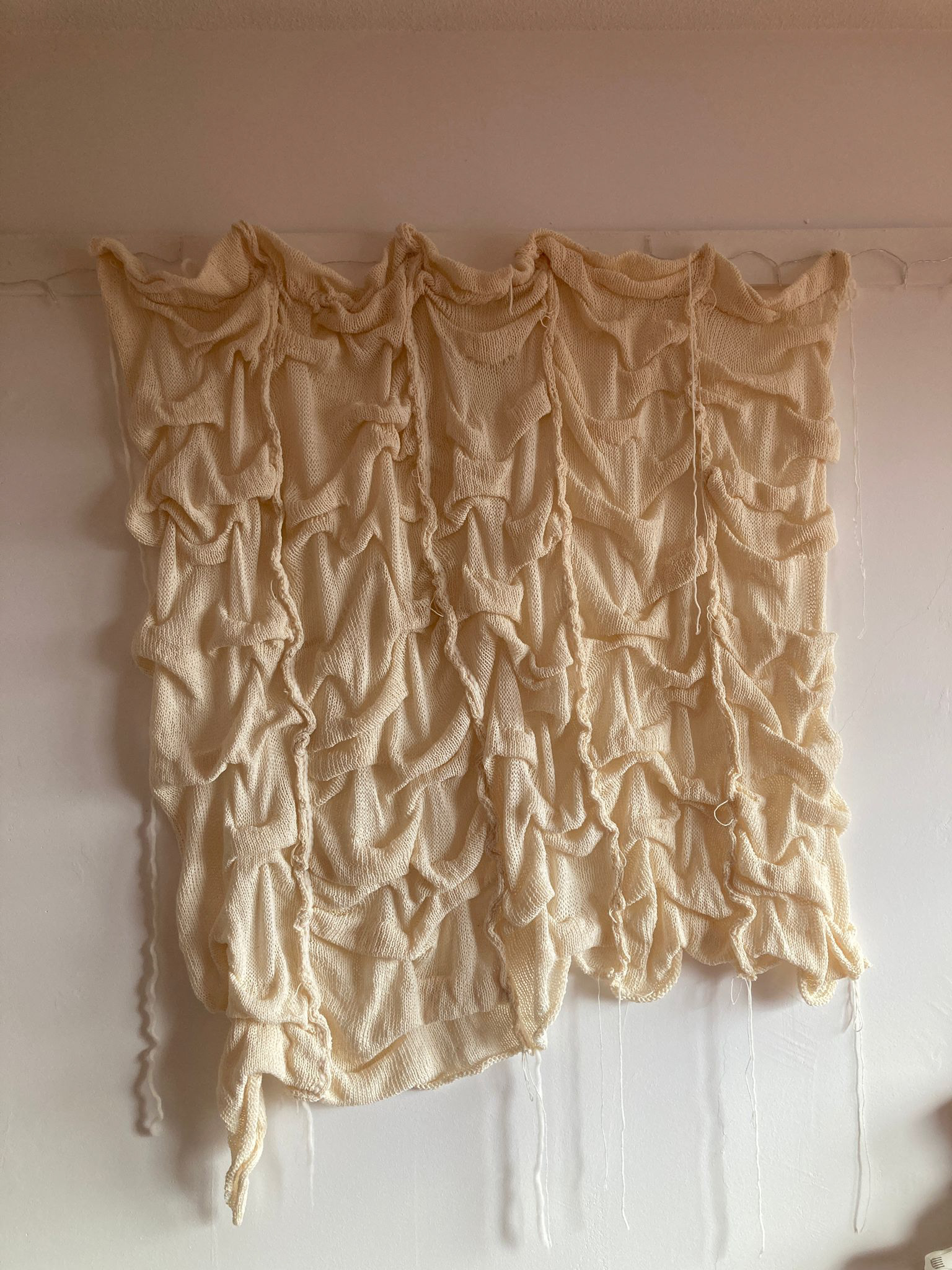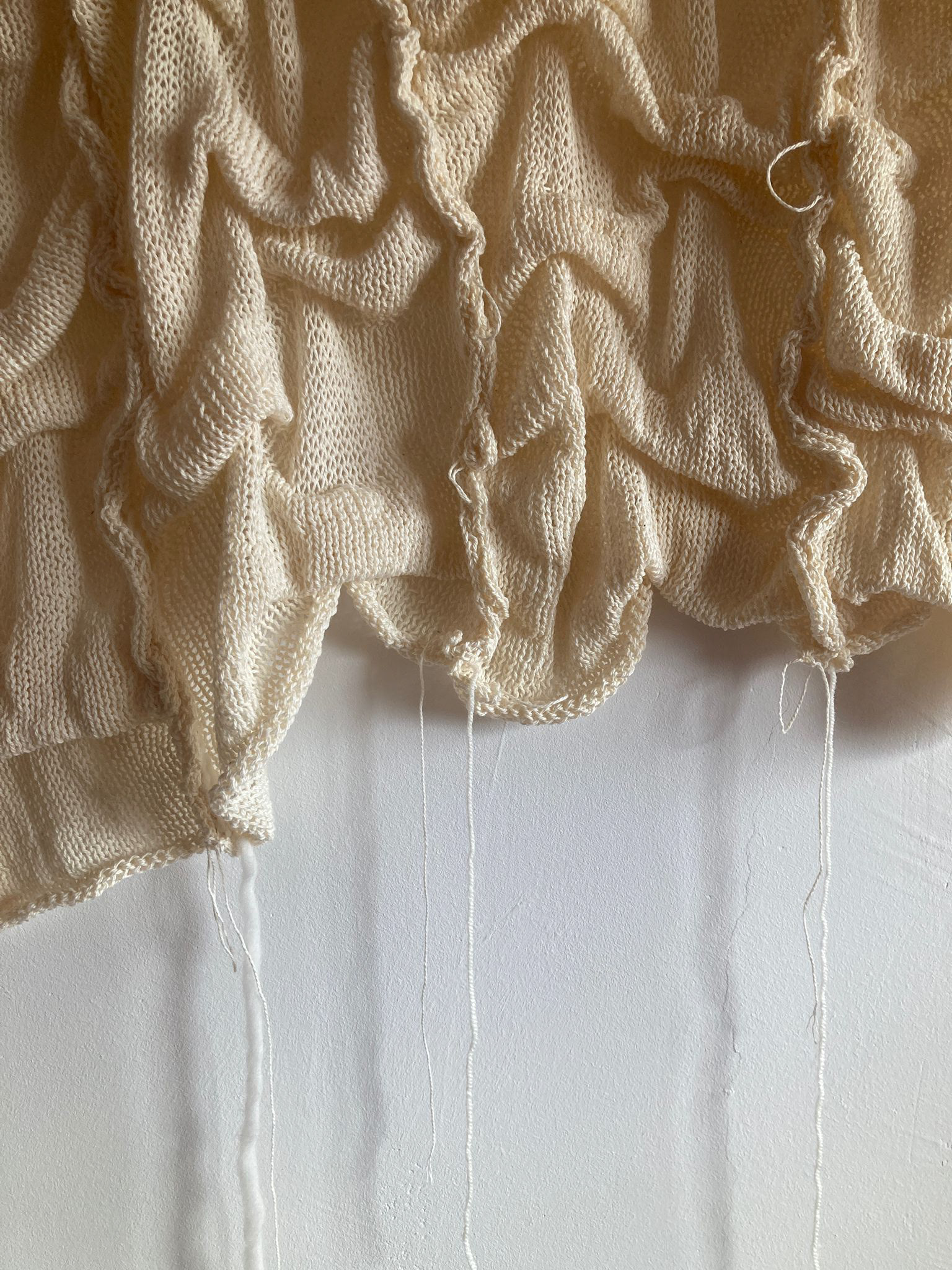 Bedankt voor uw bericht, ik zal spoedig contact met u opnemen. Thank you for your message, I'll message you shortly.